Volunteer with Sea Turtles in Todos Santos!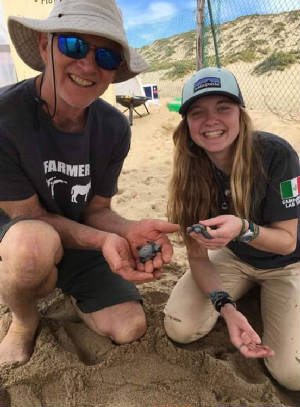 Kialey and Leo
Volunteers Needed!
(October 16 - March 30)
Sea turtles need your help now. Volunteering is safe on these secluded beaches, far from Crowds. You'll help sea turtle biologists relocate nests, care for hatchlings as they emerge from their nests and release them into the ocean. Our Volunteers are trained in collecting data on nesting turtles and nest inventory. Early morning beach patrols are run on ATV's, days are spent supervising the incubation area, releasing hatchlings at sunset, helping with beach clean-ups, designing publicity, education visitors, or simply relaxing. There are lots of beautiful beaches to explore in the area, as well as a culture-rich downtown full of shopping, dining, and art galleries.
We are currently accepting Volunteer Pre-Registrations for the 2021-22. season A one week committment is requested, if you want to Volunteer for one day, Please see our
Biologist for a Day program
.
About our Nest Relocation Project: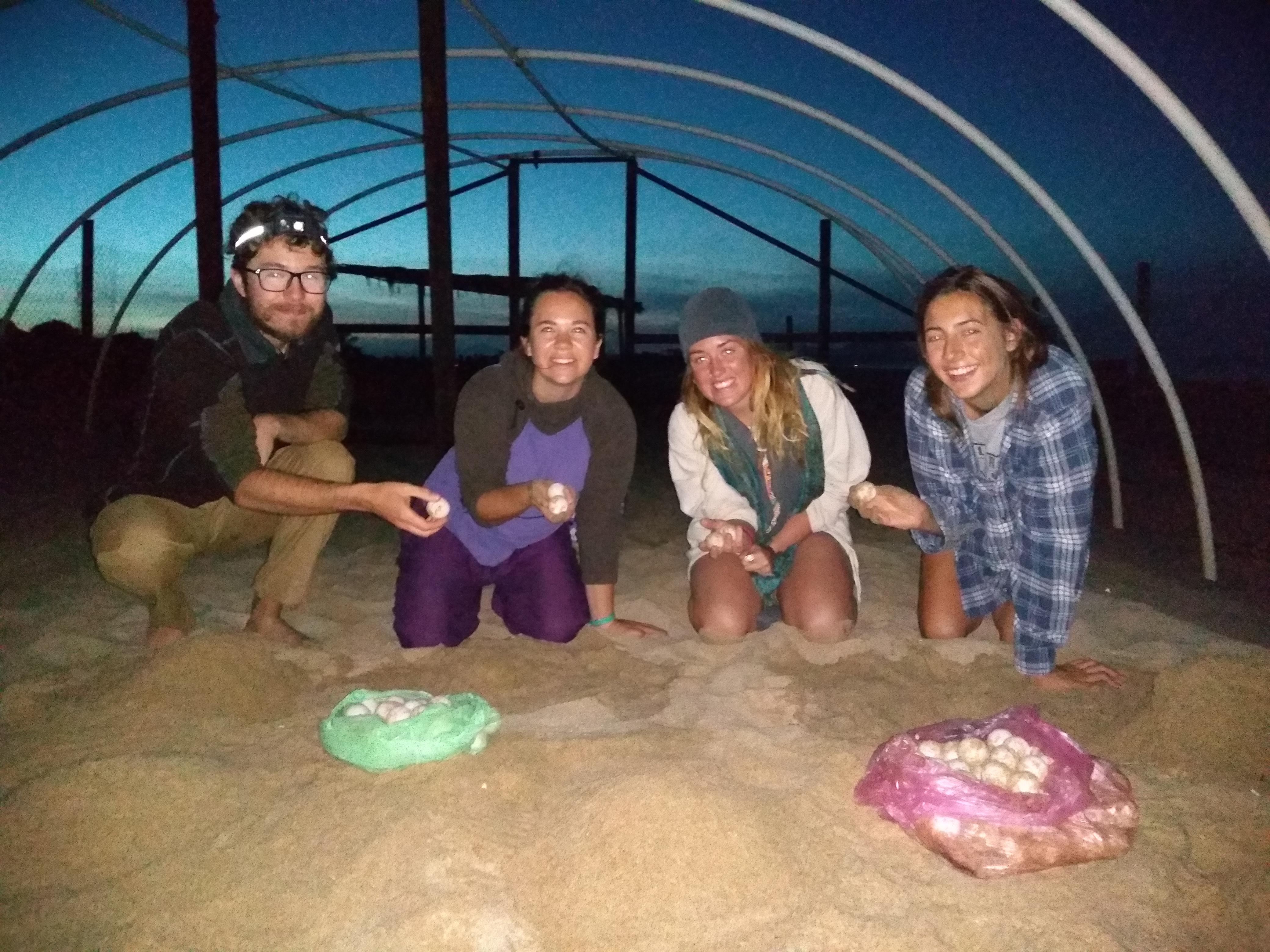 Three species of endangered Sea Turtles nest on the beaches of Todos Santos: Olive Ridley, the critically endangered Leatherback, and occasionally the Black sea turtle. Beginning in October when Leatherbacks arrive to nest, the sand temperature drops below the necessary 26 degrees celcius required for successful incubation. For this reason, Biologists and Technicians relocate sea turtle nests to a special Incubation Greenhouse designed to Increase the sand temperature and hatchling yeild. Approximately 100 nests are relocated to the greenhouse each season. Volunteers supervise the incubation areas, care for hatchlings before their release, are trained in nest escavation, and help manage the hatchling releases.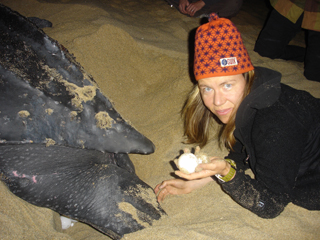 Volunteer Job Description:
We work with each of our Volunteers on an individual basis to design a program that fits your interests and needs. Volunteers can work various shifts depending on the month of participation. Nest Relocation Patrols are run late at night and in the early morning October - March. You will be trained in recording physical data on nesting turtles, nest collection and relocation.
Daytime duties include: Beach walks, Nest Watch, Caring for hatchlings, Nest escavation and Hatchling releases (Releases take place December 6- April). There are many on-going Volunteer activities that take place throughout the year like public awareness design and development. We are also open to you receive your ideas. You may work as little as four hours each day, or up to 10 hours if you desire. You can also take days off to relax and explore Todos Santos on your own.
Accommodations: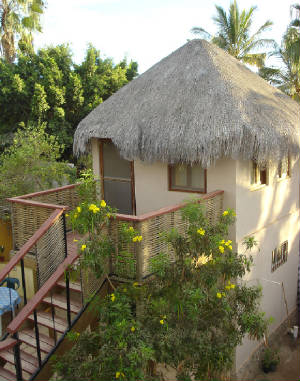 The Volunteer Casitas are conveniently located between the beach and centro, with several markets within walking distance. The property is gated and each Casita has a locking door and private bathroom with hot water. There is a large palapa covered kitchen and common eating area. Volunteers will be coming and going at different times, and so can choose to prepare meals individually or as a group. There is wi-fi so bring your portable internet device. . After submitting your registration below you will be taken to a page to reserve your Casita. We are limited to just 12 volunteers at a time, so plan ahead and reserve your space. Date changes are permitted so register early.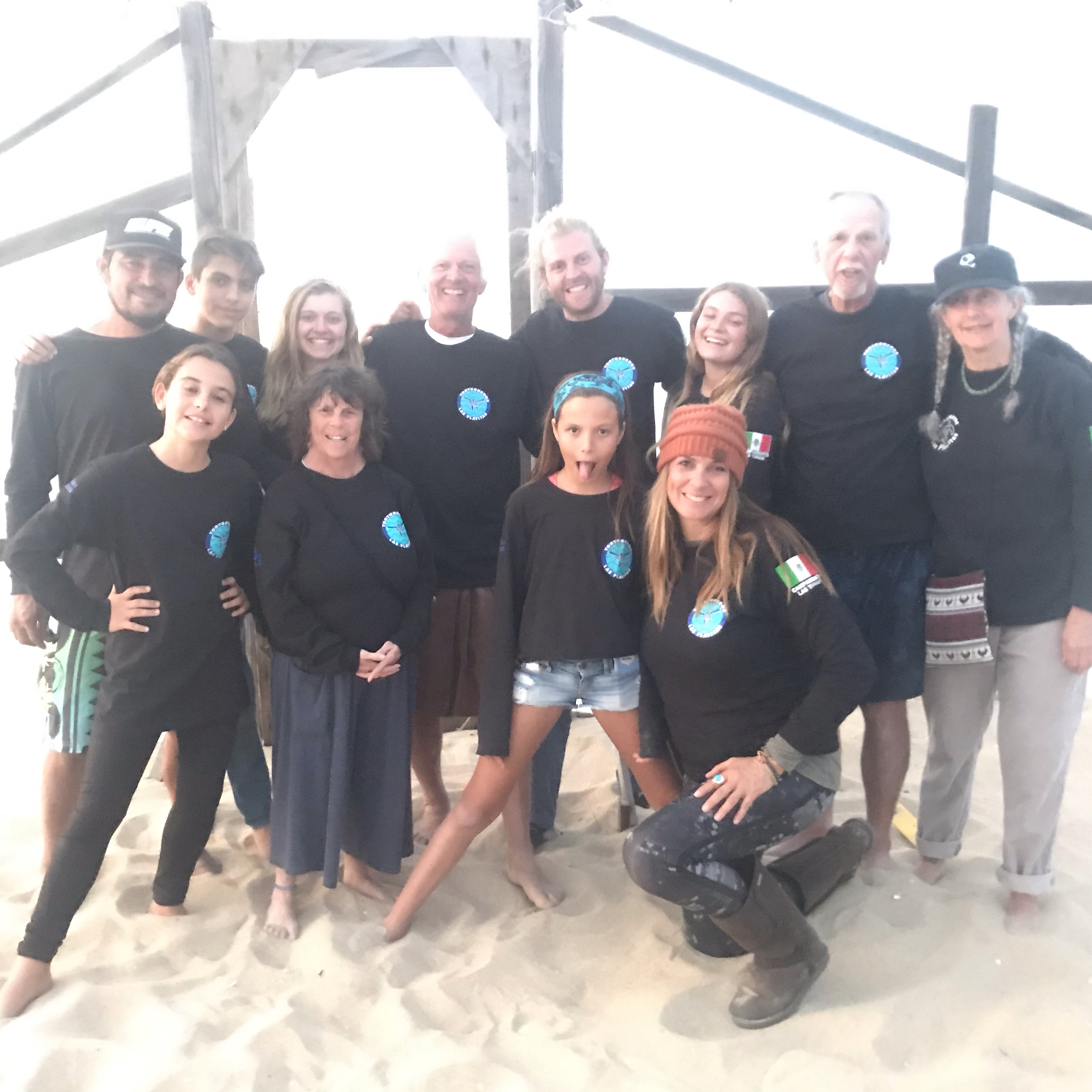 .
Who Can Volunteer?
Anyone can volunteer, we accept individuals, couples, families and groups. Spanish language skills are not a requirement, but if you would like to brush up on your conversation skills, private lessons are available. We are currently accepting limited registrations for the 2021-22 season as we have established health and safety protocols to protect our staff and volunteers.
When is the Best Time to Volunteer?
October 15 -December 31 is the busiest nesting time if its Nesting Turtles you want to see.
December 1- February is our busiest hatching time, and there are nesting turtles several nights each week. March - April there are Hatchling Releases 3-6 days per week, and we still need many volunteers as the greenhouse must be supervised throughout the day every day.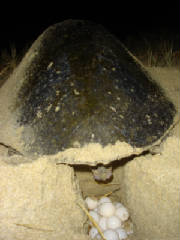 Costs:
There are no Registration fees. Volunteers are responsible for their travel expenses, meals and a Contribution toward Field Equipment and Volunteer Accommodations
- Airfare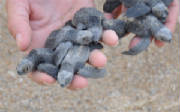 - Meals
- Contribution (Acommodation & Equipment)
- Entertainment
.
Click Here to Pre-Register Now
Month

Nest Relocation

Hatchling Releases

Oct

Olive Ridley, Black, Leatherback

-

Nov

Olive Ridley, Black, Leatherback

Olive Ridley, Black

Dec

Olive Ridley, Black, Leatherback

Olive Ridley, Black, Leatherback

Jan

Olive Ridley, Black, Leatherback

Olive Ridley, Black, Leatherback

Feb

Olive Ridley, Leatherback

Olive Ridley, Black, Leatherback

Mar

Leatherback

Olive Ridley, Leatherback

Apr

-

Possibly Olive Ridley, Leatherback

July

Junior Lifeguards / Sea Turtle Camp Volunteer Instructors

Work with local Mexican kids as they

develop their swimming skills, learn

about conservation, and camp out to rescue sea turtle nests
If you will be in Todos Santos for the nesting season at another location, conservation opportunities are also available. Contact us to plan your family Camp-out (October-December), organize a school field trip or create a group conservation activity. You can also help supervise the incubation greenhouse (January-March), and participate hatchling releases in Las Tunas. The Volunteer form is not required to participate in Hatchling Releases or single night Camp-outs.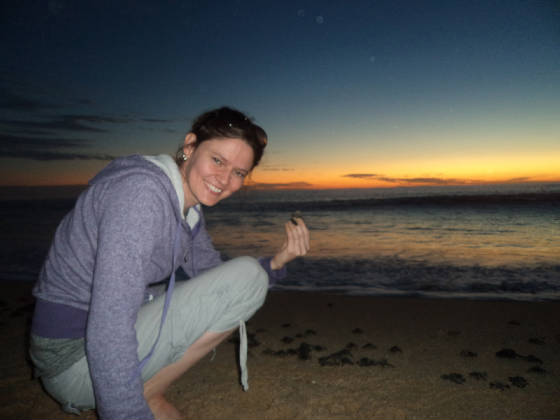 Julie with Olive Ridley hatchling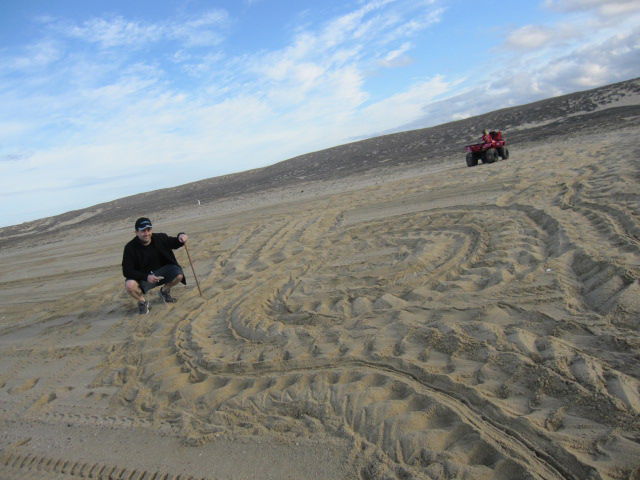 Josh with Leatherback track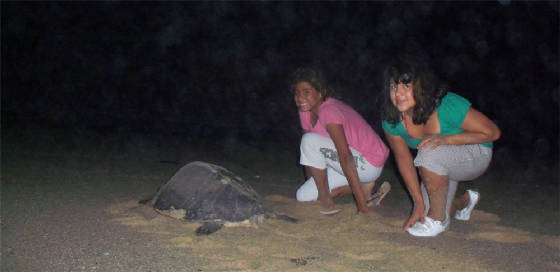 Junior Lifeguards 2011 Participants/ Participantes de Salvavidas Junior 2011